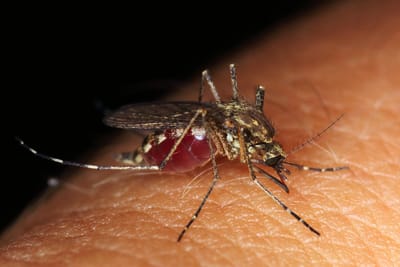 Mosquito Guard is an owner operated small business out of Pembroke MA proudly serving Massachusetts. We pride ourselves on localized customer service the big companies can't offer, and will do everything we can to ensure your satisfaction and protection. Prior to beginning treatment we will walk the property and prepare a seasonal prevention plan that will guarantee best results. We will also identify any problem mosquito areas that may require additional treatment, including larvae prevention measures in standing bodies of water.
To protect your family and property we spray a highly effective 100% natural organic formula around the perimeter of your property to create a barrier effective up to 30 days. We will monitor weather conditions and mosquito breeding to ensure more treatment isn't required.
Our biodegradable formula contains no harmful chemicals, only natural anti-insect plant oils - safe for children, pets, gardens and wildlife. The organic formula is an EPA FIFRA 25(b) exempt product and is NOP (National Organic Program) compliant.
We offer monthly/bi-monthly treatments as well as one-time special event "Super-sprays" which saturate the treeline and offer the most protection. We also treat residential properties, businesses, schools, athletic fields and more.

Support local small businesses!